† <![if !vml]>
<![endif]>††††<![if !vml]>

<![endif]><![if !vml]>
<![endif]><![if !vml]>
<![endif]>††††<![if !vml]>
<![endif]>
<![if !vml]>
<![endif]>† The Performance Academy†† <![if !vml]>
<![endif]>
<![if !vml]>
<![endif]>
Photos from the Technical Rehearsal, DRESS REHEARSAL, and Backstage
are available to view and order prints directly from Photobox in the following folders.
The best way to view and navigate the pictures is to use the SLIDESHOW functionality,
where you can slide along the pictures more quickly, and view in large window.
The password for Photobox is†† snowtime
<![if !vml]>
<![endif]>
DRESS REHEARSAL (Wed)†† <![if !vml]>
<![endif]>
TECH REHEARSAL (Tues)†† <![if !vml]>
<![endif]>
Please bear in mind that whilst photos from Tech rehearsal are useful with many good ones,
it is an early rehearsal, which offers opportunity to learn and make improvements.
BACKSTAGE (Sat)†† <![if !vml]>
<![endif]>
Thank you all so much for letting me capture so many beautiful photos.
Christmas shows donít come around too often, and you all looked amazing in the various costumes.
I hope thereís a special moment here with your dancing friends for each one of you to treasure.
All pictures now uploaded !
<![if !vml]>
<![endif]>
<![if !vml]>
<![endif]><![if !vml]>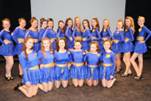 <![endif]><![if !vml]>
<![endif]><![if !vml]>
<![endif]><![if !vml]>
<![endif]>
<![if !vml]>
<![endif]><![if !vml]>
<![endif]><![if !vml]>
<![endif]><![if !vml]>
<![endif]><![if !vml]>
<![endif]>
<![if !vml]>
<![endif]><![if !vml]>
<![endif]><![if !vml]>
<![endif]><![if !vml]>
<![endif]><![if !vml]>
<![endif]>
<![if !vml]>
<![endif]><![if !vml]>
<![endif]><![if !vml]>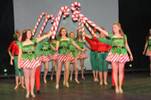 <![endif]><![if !vml]>
<![endif]><![if !vml]>
<![endif]>
<![if !vml]>
<![endif]><![if !vml]>
<![endif]><![if !vml]>
<![endif]><![if !vml]>
<![endif]><![if !vml]>
<![endif]>
<![if !vml]>
<![endif]><![if !vml]>
<![endif]><![if !vml]>
<![endif]><![if !vml]>
<![endif]><![if !vml]>
<![endif]>
<![if !vml]>
<![endif]><![if !vml]>
<![endif]><![if !vml]>
<![endif]><![if !vml]>
<![endif]><![if !vml]>
<![endif]>
<![if !vml]>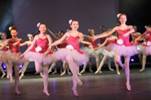 <![endif]><![if !vml]>
<![endif]><![if !vml]>
<![endif]><![if !vml]>
<![endif]><![if !vml]>
<![endif]>
<![if !vml]>
<![endif]><![if !vml]>
<![endif]><![if !vml]>
<![endif]><![if !vml]>
<![endif]><![if !vml]>
<![endif]>
<![if !vml]>
<![endif]><![if !vml]>
<![endif]><![if !vml]>
<![endif]><![if !vml]>
<![endif]><![if !vml]>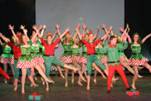 <![endif]>
<![if !vml]>
<![endif]><![if !vml]>
<![endif]><![if !vml]>
<![endif]><![if !vml]>
<![endif]><![if !vml]>
<![endif]>
<![if !vml]>
<![endif]><![if !vml]>
<![endif]><![if !vml]>
<![endif]><![if !vml]>
<![endif]><![if !vml]>
<![endif]>
<![if !vml]>
<![endif]><![if !vml]>
<![endif]><![if !vml]>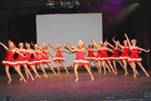 <![endif]><![if !vml]>
<![endif]><![if !vml]>
<![endif]>
<![if !vml]>
<![endif]><![if !vml]>
<![endif]><![if !vml]>
<![endif]><![if !vml]>
<![endif]><![if !vml]>
<![endif]>
<![if !vml]>
<![endif]><![if !vml]>
<![endif]><![if !vml]>
<![endif]><![if !vml]>
<![endif]><![if !vml]>
<![endif]>
<![if !vml]>
<![endif]><![if !vml]>
<![endif]><![if !vml]>
<![endif]><![if !vml]>
<![endif]><![if !vml]>
<![endif]>
<![if !vml]>
<![endif]><![if !vml]>
<![endif]><![if !vml]>
<![endif]><![if !vml]>
<![endif]><![if !vml]>
<![endif]>
<![if !vml]>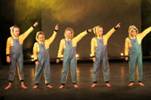 <![endif]><![if !vml]>
<![endif]><![if !vml]>
<![endif]><![if !vml]>
<![endif]><![if !vml]>
<![endif]>
<![if !vml]>
<![endif]><![if !vml]>
<![endif]><![if !vml]>
<![endif]><![if !vml]>
<![endif]><![if !vml]>
<![endif]>
Photos by
<![if !vml]>
<![endif]>

<![if !vml]>
<![endif]>